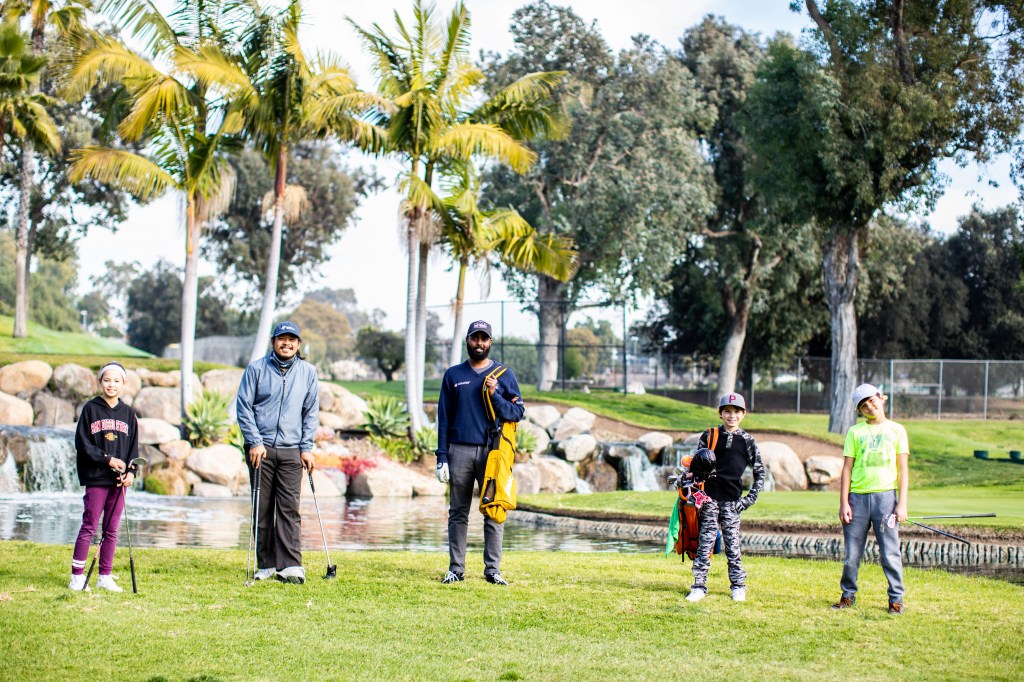 – Ernest H. Wright, Sr. – Founder of Pro Kids

"Golf is the hook, education is the payoff"
For nearly two decades Colina Park Golf Course has served as the headquarters for Pro Kids, First Tee – San Diego, a nonprofit organization dedicated to helping underserved youth excel in life by promoting character development, life skills, and values through education and the game of golf. Colina Park Golf Course serves more than 1,500 children per year through its partnership with Pro Kids, First Tee – San Diego.
100% of all your greens fees, rental fees and driving range revenue goes toward supporting youth programs.
Pro Kids Golf Academy, Inc. was founded by former AFL/NFL player Ernest H. Wright, Sr. and incorporated as a 501(c) 3 in 1994. That same year, Pro Kids partnered with the City of San Diego and the San Diego Unified School District to use Colina Park Golf Course to teach life-skills and golf to inner-city kids. In 1997, Pro Kids was used as one of the models for The First Tee, an international organization, and became The First Tee of San Diego. The majority of its new members are recruited through Pro Kids' partnership in education with the San Diego Unified School District. To learn more about how you can volunteer or make a donation, visit the website www.thefirstteesandiego.org or call 619-582-7884.